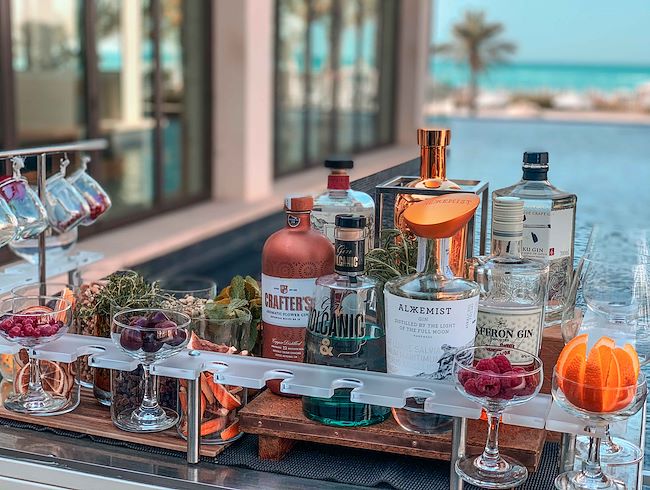 An exquisite Gin Trolley
Savor a unique selection of spirits with Sontaya's dedicated Gin Trolley. Offering 7 different premium gins from all over the world including renowned brands like Alkkemist, Saffron and the legendary Japanese Gin Suntory Ruko which compliments the flavor of Southeast Asian dishes.
The Gin and Tonic mixers, combine gin with premium tonic water, based on its flavor, tasting notes and botanicals.
Daily: 6:00 PM - Midnight
AED 75 per drink