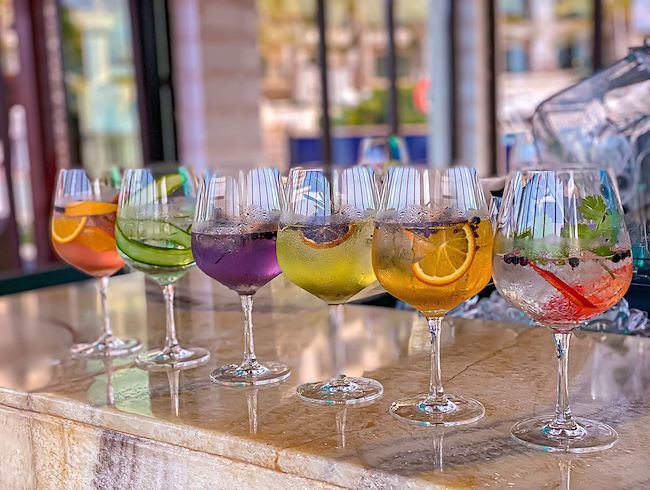 Ori-Gin Infusions
Taste the different homemade Ori-Gin Infusions at Sontaya curated by our talented mixologist.
Whether you're looking for a relaxing evening or a fun night out, we've got you covered with a variety of uplifting Gin fusions combining the most exotic ingredients such as lavender, Thai basil, peach or Cacao that will perfectly complement any occasion.

Available throughout September
6:00PM - 12:00AM
AED 75
Wagyu Treat
Unwind and relax within the elegant and romantic ambiance of Sontaya and embark on a remarkable gastronomical journey.
Indulge in a special curated menu dedicated to one of the finest meats in the world, Wagyu beef. Choose from five expertly crafted specialties prepared with fresh ingredients and authentic spices; highlighting the juicy and aromatic flavour of premium Wagyu beef.

This lavish menu features the light and healthy 'spicy smoked striploin salad' which is a colourful mix of grilled Wagyu beef, compressed cucumber and sriracha caviar and the irresistible 'xiao long bao dumplings', filled with an enrapturing mixture of tenderloin Wagyu beef, truffle oil, crispy enoki, tapioca pearls and ginger shi-sho sauce that will satisfy your cravings.
Available Daily throughout September
7:00 PM - 11:00 PM
A la carte
Reservations are recommended in advance